Digital payments continue to grow across the U.S. And with issues like identity theft and other cybercrimes on the rise, it's important to know what you can to do help protect yourself – and your money - when sending and receiving money digitally. One of the easiest ways to protect yourself is to only send money to people you trust.
Here are some other things you can do: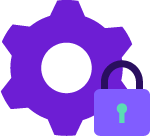 1. Update your security settings: Change your security settings to enable multifactor authentication — which is a second step to verify who you are, like a text with a code — for any accounts or services you use that support it. For example, social media sites, online and mobile banking, credit cards, utilities and more.
2. Sign up for text or email alerts offered by your bank: Most banks and credit unions warn of suspicious activity on your account. Sign up for account alerts, and contact your bank immediately if you suspect unauthorized activity.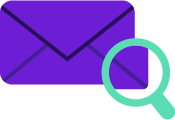 3. Steer clear of phishing calls and emails: Fraudsters today are using more sophisticated email and phone techniques to gain access to your information. Fraudsters spoof calls and send emails that look like they are from your bank. Beware of clicking links in emails, and never provide any information over the phone if someone stating they're from your bank calls you. Hang up and call your bank at the phone number listed on the back of your bank-issued debit card or on the bank's official website if you must provide information over the phone. Learn more about fraud and scams.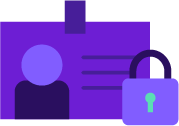 4. Don't share personal details online: Avoid sharing your location, home address, phone number and other personal information across social media. Check your settings and permissions on each social platform, and activate any additional security features available, like two-factor authentication. Also, don't accept friend/connection requests from people you don't know.
5. Use strong passwords: Don't use the same password for every site. Tools like Last Pass and KeePass will securely store your passwords so you don't have to remember dozens of them. And, it goes without saying, but don't share your passwords with anyone!

6. Beware public Wi-Fi: Using the free public Wi-Fi at your favorite neighborhood coffee shop may save you some gigabytes on your data plan, but it can come with risks. If you do choose to log onto the coffee shop's free Wi-Fi guest network, make sure you don't log onto any secure sites, such as your mobile or online banking sites.
If you'd like more information on digital payments safety, check out these articles from the Federal Trade Commission (FTC) and Consumer Financial Protection Bureau (CFPB):
Helpful Tips for Using Mobile Payments Services and Avoiding Risky Mistakes
Tips on Using Peer-to-Peer Payment Systems and Apps
How to Keep Your Personal Information Secure Online
---
Pay it Safe
Unfortunately, scammers and fraudsters use times of crisis as an opportunity to take advantage of people.
Check out these resources to help you avoid COVID-19 related fraud and scams:

Now more than ever, spot the scams with #FTCScamBingo - FTC
Scam Spotter – Cybercrime Support Network & Google
How to Stay Safe From Online Banking Scams – AARP
How to protect yourself from cybercrime on vacation - Zelle® & Cybercrime Support Network