What is Social Engineering?
The best way to avoid scams is to know what to look for.

The "Pay Yourself Scam" begins with a text message from a scammer that looks like a fraud alert from your bank. If you respond to the text message and engage the scammer, you'll receive a call from a number that appears to be your bank. The scammer pretends to be a representative from your bank or credit union and offers to stop the alleged fraud. In reality, the scammer is actually tricking you into sending money to their own bank account.
Here's how they scam you:

When you enroll with Zelle®, your bank sends you a security code to verify your identity. The scammer lies that they need this passcode to authorize your payment to yourself. If the scammer is given the one-time passcode, they'll be able to enroll THEIR bank account with Zelle® using your email or phone number. Now the money you thought you were sending to yourself is sent directly to their bank account.
Remember, your bank will never ask you to send money to yourself.

If you detect suspicious activity, hang up and contact your financial institution directly at the number listed on the back of your bank-issued debit card, in your banking app, or the bank's official website.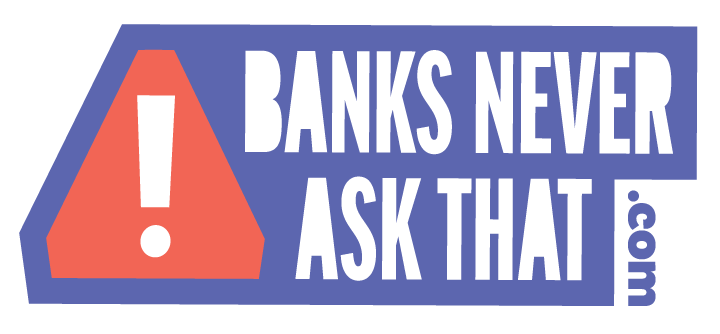 Think you can outsmart the scammers?
Visit banksneveraskthat.com to play the new Scam City game and become a scam-spotting master. While you're there, you can also learn more about steps you can take to keep your money safe before a scammer strikes.
Educational content brought to you by the American Bankers Association.