Get started with the
Zelle®

app.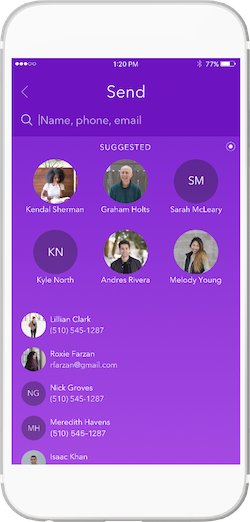 STEP 1
Look up friends from your contacts.
You can send or request money from your friends right out of the contacts in your smartphone.
STEP 2
Enter the amount you want to send.
After you hit "Review," you'll have a chance to confirm the amount you're sending and enter in a clever memo to your friend.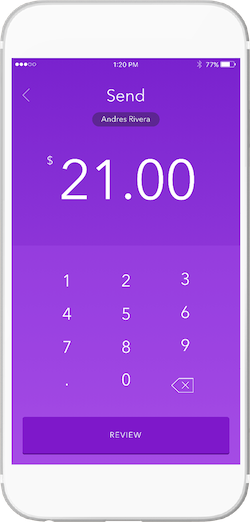 STEP 3
Your money is sent!
The recipient gets a notification and you get a record of the transaction.