Start off the next season on the right foot by learning how to use Zelle®
My week nights are spent chauffeuring my son to and from practice, and my weekends going from one game to the next. It. Never. Stops. And, while it's tiresome, and I may complain at times, I do love it. There is nothing better than seeing your kid's smiling face as he slides safely into home plate, or the fist pump he gives you before going out to the court to win the championship basketball game.
Those smiles and tears of joy (and sometimes a heartbreaking loss) cost money!
The costs can add up for sports parents
It doesn't end at registration fees - that's actually the easy part. It's the consistent money needed that comes with being part of a sports community. There is the parent fan gear (never be the mom without the team sweatshirt especially on a cold fall night), the team dinners, the hotel rooms, the tournament entry fees, etc. All these costs are centrally organized by one parent.
Most recently, the team mom for fall ball sent out the costs for our tournaments over the course of the next six weeks. She asked that we pay her via check, wait…..what! Who writes checks?!?
So I did what anyone managing PR for an innovative payment company would do: I educated her on Zelle® and became her financial stylist. I immediately got out my iPhone and showed her how she could easily request all 10 of us families to pay her and explained how the money would go directly from their accounts to hers in minutes1.
She was elated!
"Wait. I don't have to go to the bank on Monday?" Caroline asked. "I won't have the awkwardness of asking for money at tomorrow's game - I just request it through this app?"
Me, nodding my head (with a big smile on my face). "Yes, Caroline. It's that easy."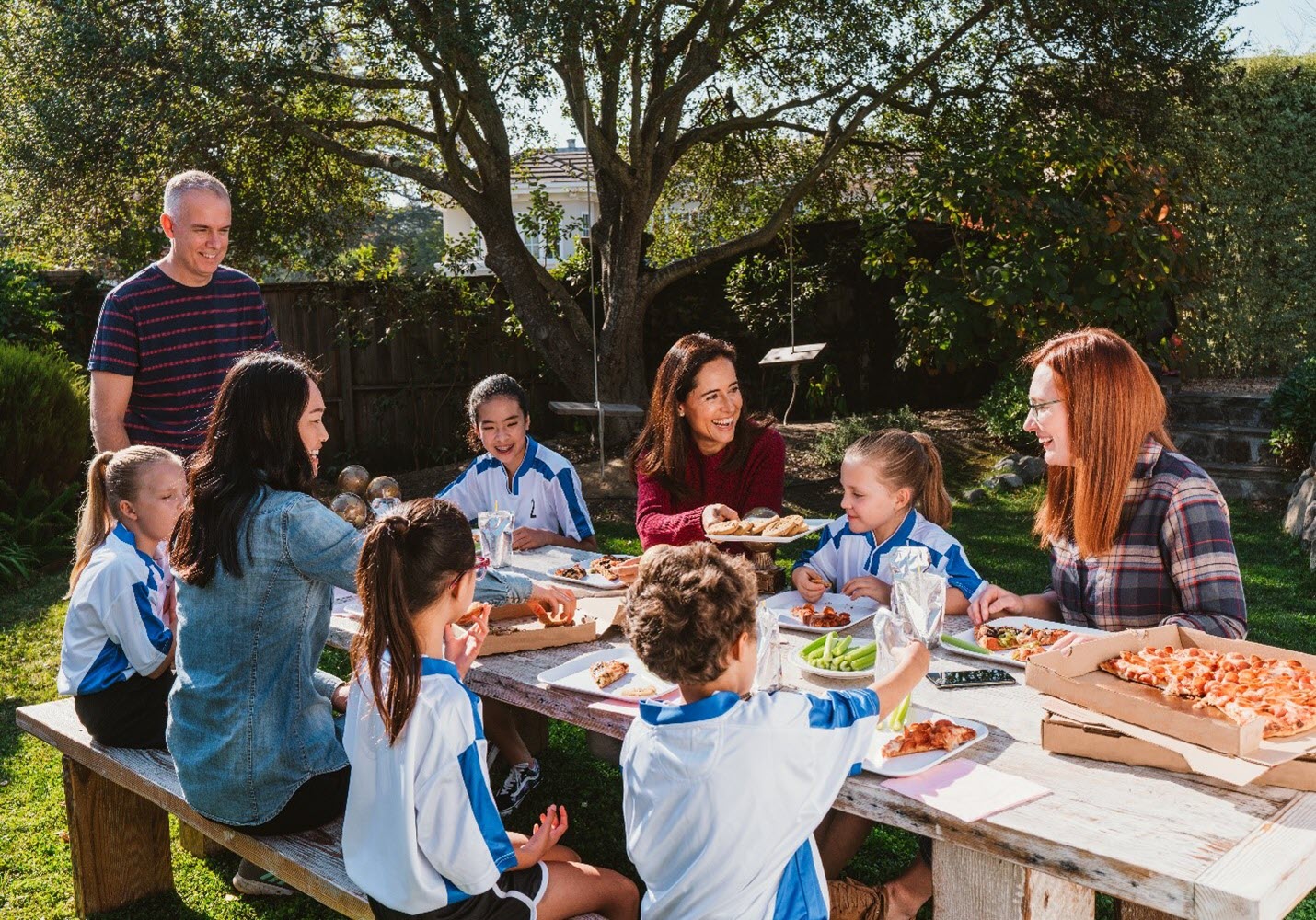 New teams, new families, and new costs.
So today, I vow to help every team mom better manage team fees, and get paid back in a way that's fast, safe, and easy with Zelle®. And when they need to request my cost for the sweatshirt order (mine is always a few dollars more because I like to add "Robbie's Mom" on the back), I can take a few more seconds to show them how to customize my share via split payment from their app.
Start off the next season on the right foot by learning how to use Zelle®
1U.S. checking or savings account required to use Zelle®. Transactions between enrolled consumers typically occur in minutes and generally do not incur transaction fees.