A Parent's Guide to Sending Money to College Kids
"You got everything?" I rolled the window down and looked back as my not-so-little girl loaded her guitar case onto the truck bed.
There was her new life, all packed neatly into boxes, sitting in the back of my F-150. Clank! went the liftgate as it slammed shut.
"That's it, mom! We're done," she shouted as she slid into the front seat. Radio turned up. "Let's go!"
I pressed the starter. The truck roared to life. She was talking about this and that. But I looked away. I couldn't help it. My eyes were filling up with tears. There she was, my little girl-- now a young lady, all grown up. It felt like only yesterday, I was making her breakfast and walking her to the bus stop.
College move-in day. Thousands of parents across the country engage in the ritual of moving their kids into dorms and housing around campus. And like them, I moved my daughter into a small apartment a few blocks from Arizona State University. She told me she wasn't quite ready for the "communal bathroom" experience.
On the outside, she may look all grown up, but I know this little "Sun Devil" still needs cash from mom and dad-- money for books, money for food, you name it. I'm still glad to give it.
Enter Zelle®
Today, when distance divides us, mobile payment services are the best option to get money to your student quickly, safely, and easily. The number of people using mobile payments is continuously rising in the U.S. According to an article on Marketplace, even after the pandemic, market analysts are predicting that usage of digital payments will keep growing. The author references that the volume of mobile payments handled by the market's top competitors will increase by about 37% this .
With Zelle®, you can send money between bank accounts within minutes1, with no fees1. To make it easy, Zelle® is available to an estimated 97% of Americans2, either within their mobile banking app or in the standalone Zelle® App.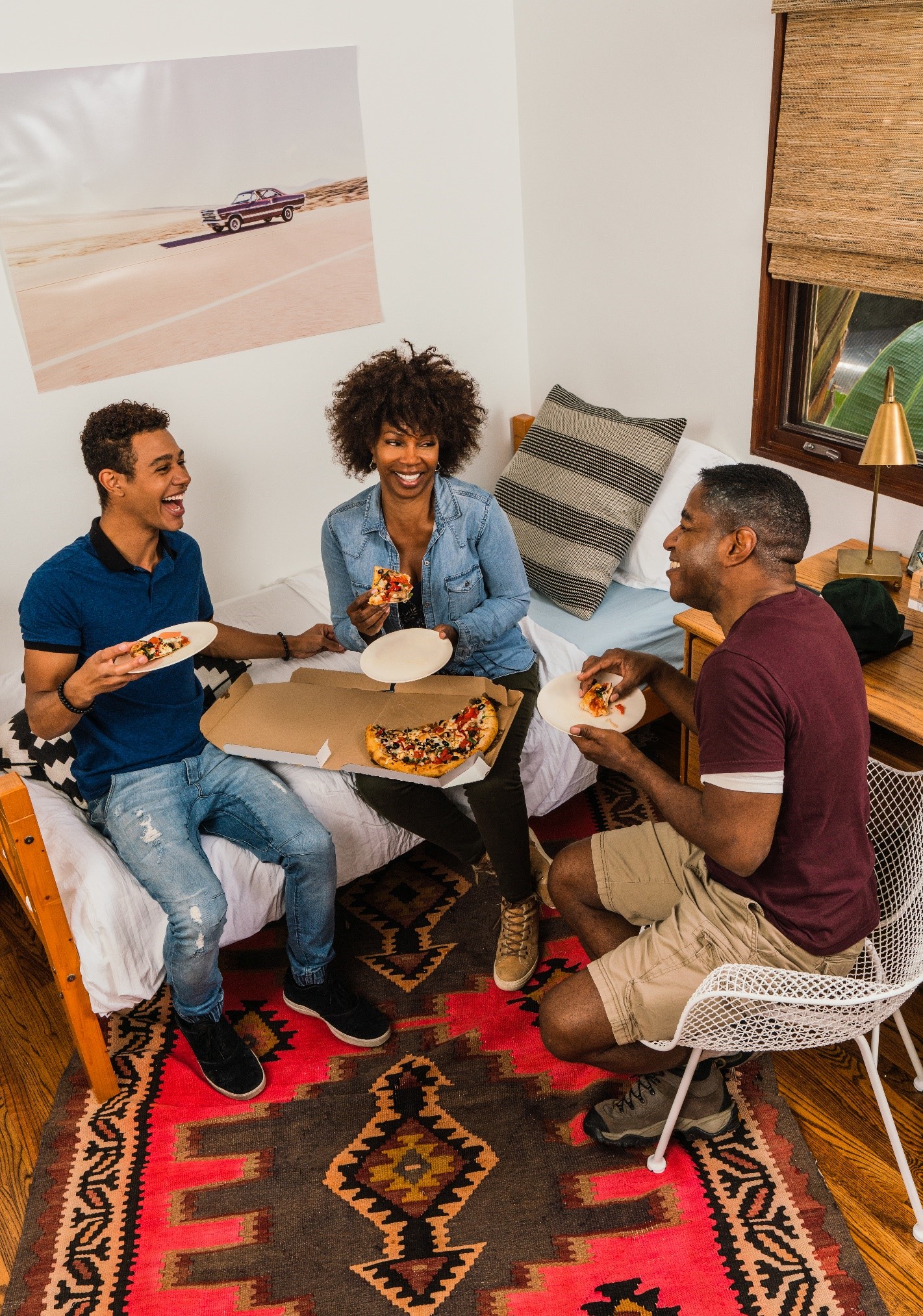 So, if your kid is leaving the nest, but still needs some financial support, here's how you get started with Zelle®:
Step 1- Visit Your Bank's App/Website:
You can find Zelle® in the mobile apps of our partners. If you already have Zelle® in your mobile banking app, you won't even need to download anything to start sending money.
Step 2- Find Your College Student:
With Zelle®, you can send money to almost anyone, regardless of where they bank1. To send money, look up your student by either their preferred email address or U.S. mobile number. Then, select them as the recipient. If they aren't already enrolled with Zelle®, use their email and they will receive instructions on how to get started.
Step 3- Send Them Money:
Enter the amount you want to send. They'll get a notification explaining how to complete the payment simply and quickly. We recommend asking your student to enroll with Zelle® before sending your first payment. Once your student is enrolled, payments will go directly into their bank account in minutes1—no extra steps needed.
Bank doesn't offer Zelle® yet? No problem!
New banks and credit unions continue to partner with Zelle®, but if yours doesn't yet offer the service in their mobile app or online banking, don't worry. You will be able to send and receive money with Zelle® by using our Zelle® app. You can easily download it in the App Store or Google Play, and all you need is a debit card linked to a checking account in the U.S. and a U.S. mobile number.
For my family, Zelle® has made our lives easier by allowing us to send money to one another, without the hassle of ATMs or checkbooks. As I left my daughter's new apartment, coming to terms with being an empty nester, I knew I'd hear from her soon.
Follow @Zelle on Twitter and let us know #HowMoneyMoves in your life using the hashtag: #Zelle.
1U.S. checking or savings account required to use Zelle®. Transactions between enrolled consumers typically occur in minutes and generally do not incur transaction fees. Check with your financial institution for more info.
2Aite estimates that 97% of Americans have access to Zelle®, either through their bank or the standalone Zelle® app.