Taking the Awkward Out of Paying Another Parent Back
A new school year means reconnecting with old friends and making new ones – not just for the kids, but for parents too. Back-to-school season means returning to packed lunches, carpools, field trips, after-school programs, and team sports.
While we love that our kids get to participate in fun activities, all these costs can add up and become overwhelming. Whether it's pitching in for a few dozen cookies for a PTA meeting, splitting the cost of gas for a field trip, or reimbursing an unexpected school supplies purchase, money can be a sore subject. However, minimizing the awkwardness of sending and requesting money with other parents is possible.
Below are tips for broaching the topic of payback with other parents and how using Zelle® can help make splitting1 costs fast, safe, and easy.
Set the Expectation Up Front.
Introduce the money situation early in the activity or event planning process. That way it's wrapped up in positive discussions about what you're going to purchase or contribute to, and no one makes any assumptions.
For example, keep it casual by saying, "The girls are going to have a great performance tonight! I'm happy to pick up the pizzas for the dance recital. We can just split the bill afterward."
Give the Other Parent a Heads-up the Payment Request is Coming.
After the dance recital, let the other parent know what the total cost was for the pizzas and how much they owe for their share.
Rather than the other parent trying to come up with the exact change using cash or trying to find a checkbook, you can simply send a payment request1 to them on your phone with Zelle® through your mobile banking app or the Zelle® app if your bank or credit union doesn't offer a "Send Money with Zelle®" option yet.
Explain to the other parent that no one has to worry about having the right amount of cash on hand and that their money will typically be available in minutes, with no fees2.
Pro tip: We recommend asking your recipient to enroll in advance of your first payment, if possible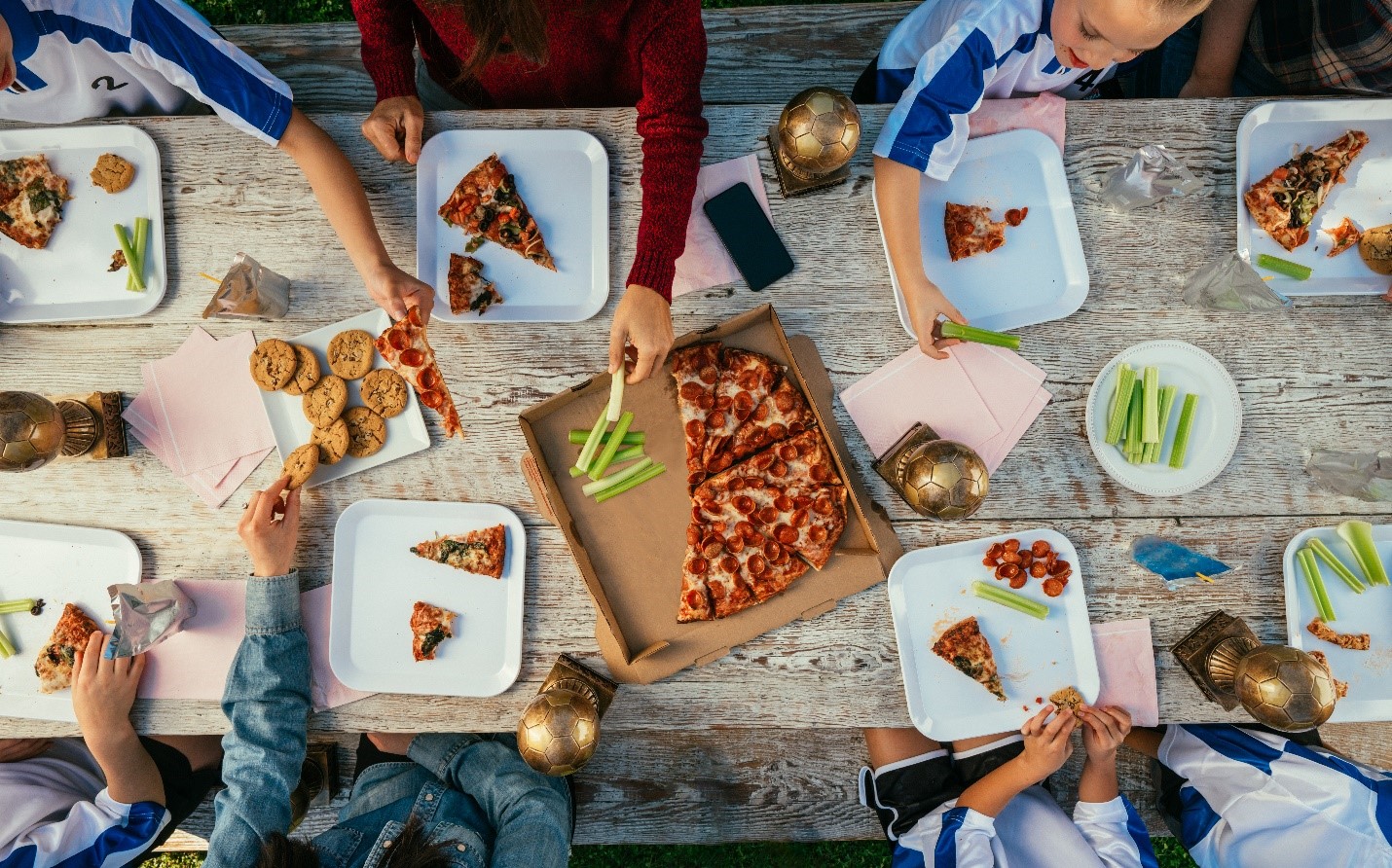 Send a Payment Request Through Zelle®.
All you need is the other parent's U.S. mobile phone number or email address, then you can type in the amount of money they owe and add a detail in the memo field, so they know what it's for. Add a note like, "Thanks for splitting the pizza! Our kids did great tonight!"
That's it! Sending money on your phone with Zelle® is a fast, safe, and easy way to split1 the cost of your children's activities this school year, no matter where other parents bank.
I've been using it with other parents – most recently to get paid back for classroom art supplies – and it's been incredibly convenient. I sent a request for the amount the other parent owed me, and after she sent the money to me from her phone, it was available in my bank account within a few minutes!2
This school year is going to be an amazing one for our family. New school. New neighborhood. And paying parents back is one less thing to worry about. We're looking forward to another fun-filled year!
Find out how to get started with Zelle®.
1Payment requests to persons not already enrolled with Zelle® must be sent to an email address.
2U.S. checking or savings account required to use Zelle®. Transactions between enrolled consumers typically occur in minutes and generally do not incur transaction fees. Check with your financial institution for more info.