It's finally time! You are planning a night out with your friends after not seeing each other for what seems like ages. Your favorite hole-in-the-wall pizza parlor has reopened at last, and you are planning to grab a bite to eat there before hitting the trendy new bar across the street for cocktails.
It feels so good to get out of the house, put on your designated "going-out" outfit (thank goodness it still fits), and finally see the gang—not on a screen!
Whether you are going out to dinner with friends, going to the movies with your family visiting from out of town, or doing a bowling night with your friends and all your kids, it is an exciting time to get back out into the world!
How Will You Split the Costs?
Sharing a couple of pizzas and bottles of wine with friends is fun—but worrying about who owes who, and rummaging in your wallet or purse for cash, is not. Fortunately, you won't need to worry about owing money to your friend next time you see them, or having to send that awkward text asking to be paid back (for the third time). You can split2 the costs of your nights out with the help of Zelle®.
You can quickly and safely access Zelle® in your banking app right on your phone, and if your bank doesn't offer it yet, you can simply download the Zelle® app.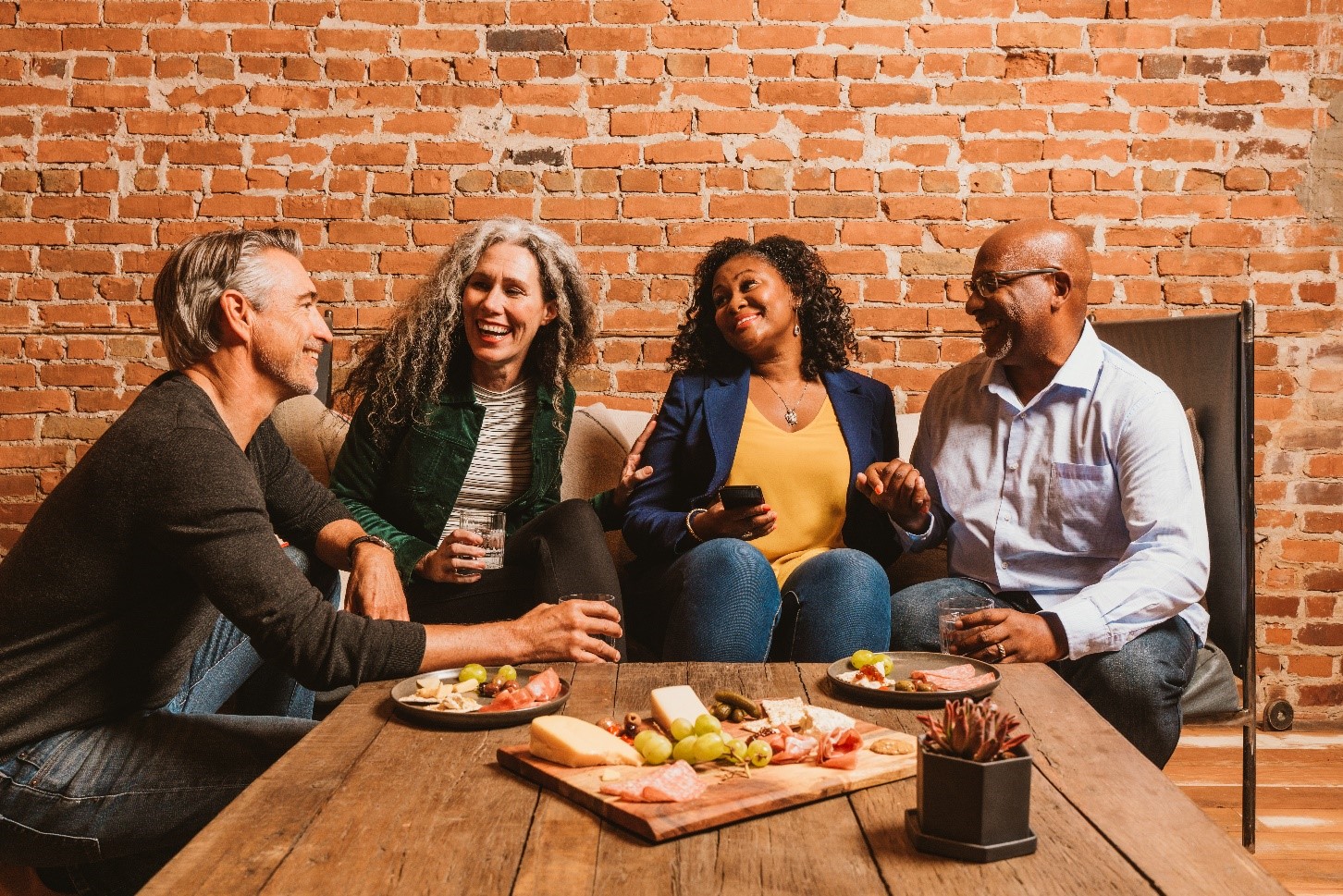 An Easy Way to be Paid Back
Remembering who owes you for those rounds of drinks the night before can be hard to keep track of. With Zelle®, you can easily send a request2 to your friends for the amount they owe, regardless of where you all bank. And you'll see the money in your account within minutes1—without having to pay an extra fee1.
If someone in your group hasn't enrolled with Zelle® yet, let them know that once you send them money, they will receive an email with instructions on how to quickly and easily sign up, and then you can all get back to clinking your glasses together for another toast.
Split the Cost of Family Game Night
You have a fun night of bowling planned with your friends and all your kids, and all those feet add up to a sizeable tab for bowling shoes—not to mention the platters of nachos, corn dogs, and mini pizzas your kids scarf down in between turns.
Instead of writing a check or worrying about how much cash you have on hand, use Zelle® to pay one another back safely and easily.
As we all return to normalcy and welcome back our favorite restaurants to our communities, get started with Zelle® to take the hassle out of splitting the tab.
1U.S. checking or savings account required to use Zelle®. Transactions between enrolled consumers typically occur in minutes and generally do not incur transaction fees.
2In order to send payment requests or split payment requests to a U.S. mobile number, the mobile number must already be enrolled with Zelle®.