Splitting Costs for Weekend Getaways
Imagine this: You, your best pals, and your car. All together thanks to a last-minute idea sent over group text. Road tripping back to where you all met more than a decade ago. Your alma mater. Susan decided it was about time for you all to head back for a homecoming game (because you're all getting old).
Whether it's to reconnect with fellow alumni at the football game, or a quick trip to see your favorite band play in another city for the night, road trips with old friends are a blast – and go by way too fast.
Before you hit the road, map out some of the details so things like determining who owes who for what doesn't slow you down. Here are a few tips to keep you moving on your way to a memorable weekend.
Divvy Up the Tasks
Figure out roles for each of you to take. Have the friend voted best driver in the pilot seat for most of the journey. The logistical one can plan the necessary pit stops and overnight accommodations. And when you get to your destination, determine if you'll mostly be dining out or will need to make a grocery run (then have fun hashing out menu options that will satisfy the vegan friend, the paleo friend, the friend who's trying to go gluten-free, and the "off-my-diet-this-weekend" friend).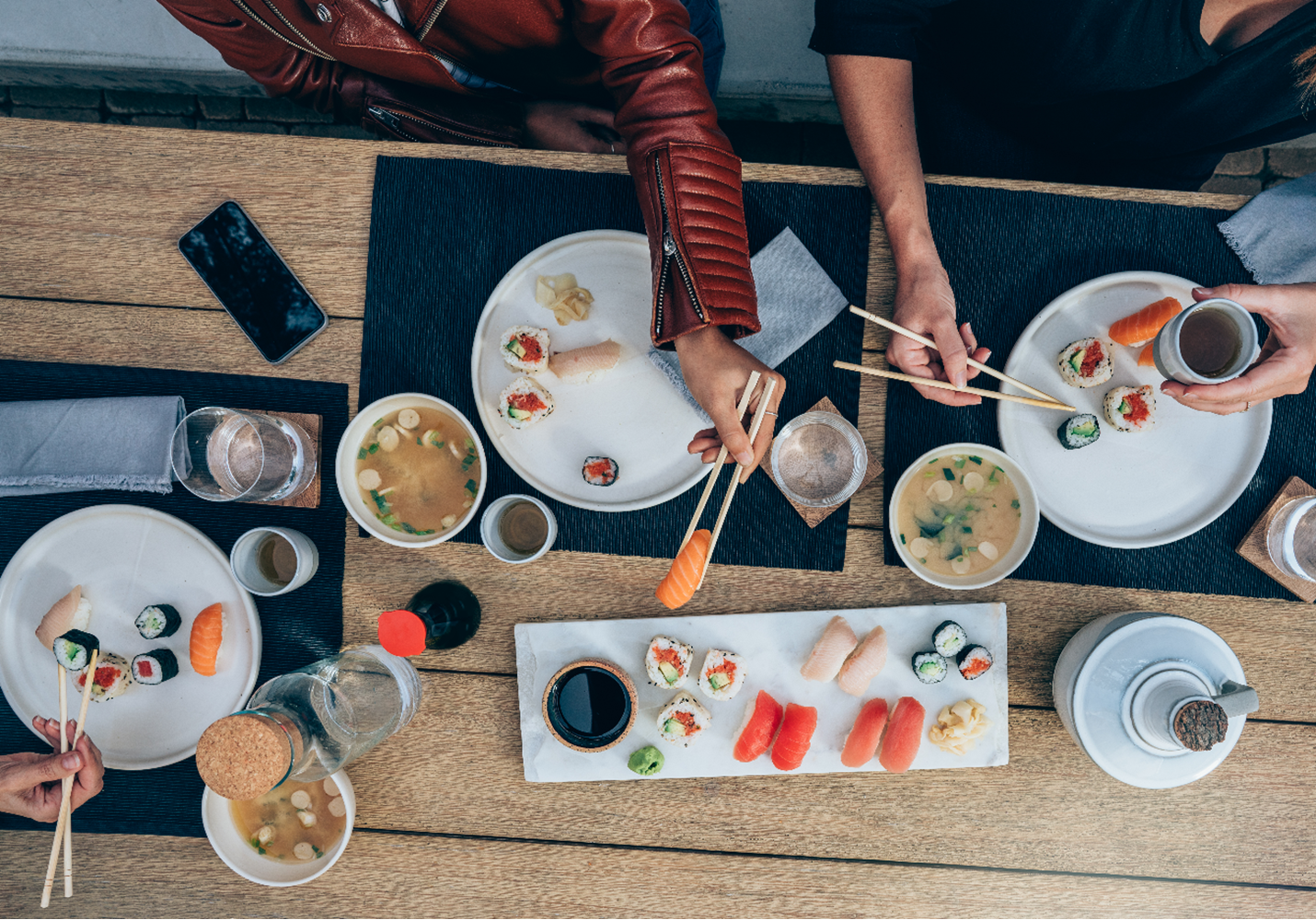 Decide How You'll Share the Costs
Avoid having to open your wallet at every pit stop or after every small purchase. The longer you spend trying to divvy up who owes what, the less time you get to just have fun. Will you have one person pick up the tab for every meal and figure out what each person owes at the end of the trip? Will one person pay for the gas or will you all split it evenly? Plan these logistics in advance so no one is caught off guard.
Determine What Payment Method Works for Everyone
When it came time for me and my friends to settle up for a homecoming trip, things got awkward. Everyone used a different payment method. One had cash but didn't have the exact amount owed. Two people used mobile payment apps, but each used a different one. And, one person actually had a checkbook buried at the bottom of her purse. We were a mess.
Pro tip: Pick an option that is fast, safe, and easy for you all to use.
How We Settled Up
For our trip, I was the designated "group mom" (as I am the most responsible). I paid for everything on the trip (strategically racking up those credit card reward points). I let the gang know I'd keep track of all the expenses and would tell them what they each owed at the end. Here's how we settled up:
For starters, I shamed Ashley for carrying around a checkbook. Ok, just kidding… sort of. And then I explained that we all probably had one common payment option available to us at that moment: Zelle®.
Me: "Ash, who do you bank with?"
Ashley: "Wells Fargo®."
Me: "Don't worry about dusting off that checkbook and finding a pen. Open up your Wells Fargo app. See? Right there. You have Zelle®.
Sara: "I have an account with U.S. Bank®, can I even send money to Ashley?"
Me: "You have Zelle® in your bank's app, too. And you can send money to anyone, regardless of where they bank."
James: "What about my credit union?"
Me: "Hmm, looks like your credit union doesn't offer Zelle® yet, but you can download the Zelle® app and enroll with your debit card."
Me: "Adrienne, how about you?"
Adrienne: "Bank of America®."
Me: "Perfect. You've already got Zelle® in your mobile banking app too."
Since we all used Zelle®, all I had to do was send a request to each person for the amount they owed me. It was fast, safe, and easy. And it minimized the bickering so we could go back to jamming to the radio.
With Zelle® you can send money to and request money from almost anyone1 right from your phone. Check to see if your bank or credit union offers Zelle® here. If your bank doesn't offer Zelle® yet, simply download the Zelle® app from the App Store or Google Play. It's free1 and easy to get started.
Settle up quickly and let the reminiscing and new memories commence!
1U.S. checking or savings account required to use Zelle®. Transactions between enrolled consumers typically occur in minutes and generally do not incur transaction fees.