A Revolution in How Money Moves:
Zelle®
Send Money on Your Phone - Through Your Mobile Banking App, or the New Zelle® App
"Sorry, I have to run to the ATM."
"Anyone have change for a $50 bill?"
"Ugh, I ran out of checks." (Or let's face it—"How do you write a check, again?")
We've all been there.
Whether it's splitting the dinner bill for girls' night out, gently reminding your co-worker she still owes her share for the baby shower gift, or sending money to your first-year college student, we need money in the moment so life can keep moving.
Several of the nation's leading banks and credit unions have partnered with Zelle® so that you can send and receive money in minutes1. Zelle® makes it easy to share the cost for all the fun things in life, and even those things that are less fun, like rent.
And guess what? It's probably already in your mobile banking app.
See if your bank or credit union offers Zelle®.
How it Works.
With Zelle®, money is transferred from one bank account to another bank account with no stops in between. Money flows directly from your account to your friends and family's account, typically in minutes1.
Sending Money
With just an email address or U.S. mobile phone number, you can easily, quickly, and safely send money to almost anyone with a bank account in the U.S. If you send money to someone who isn't already enrolled with Zelle®, they will receive a payment notification prompting them to enroll.
Pro tip: We recommend asking your recipient to enroll in advance of your first payment, if possible.
Receiving Money
After your friend or family member enrolls, it may take between one and three business days for your recipient to receive that first payment in their bank account. This is a security feature of Zelle® designed to reduce risk and protect you whenever you're sending or receiving money. Once the first payment completes, that recipient will be able to receive future payments faster, typically within minutes.
Don't See
Zelle

® in Your Mobile Banking App?

New banks and credit unions continue to partner with Zelle®, but if yours doesn't yet offer the service in their mobile banking app, don't worry. Beginning today, you can now send and receive money to your friends and family who bank with one of the Zelle Network® banks or credit unions2 by using the Zelle® app, which you can download for free in the App Store or Google Play. All you need is a U.S. mobile number and a debit card linked to a checking account in the U.S. Find out how you can get started here.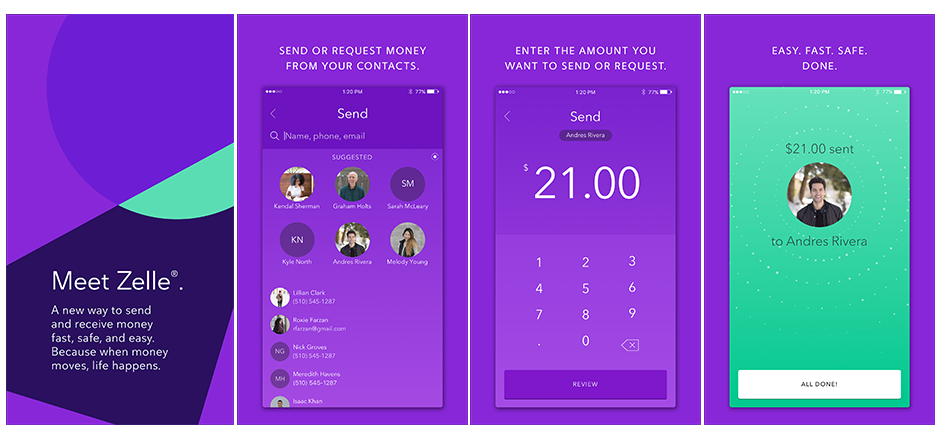 Figure 1: Zelle® App for iOS User Interface
Zelle® is bringing together millions of people across the country and revolutionizing how we pay. Now you can send your friends and family money in moments. Just flow. And go with the rhythm of the day. Because when money moves, life happens.
This is Zelle®. This is how money moves®.